Specialized webcams that support Windows Hello biometric logins have traditionally been hard to find, though many were added during the work-from-home marathon in 2020 and 2021. Here are some of the Windows Hello webcams you can buy right now.
Why buy a Windows Hello webcam? A good webcam helps you look great in Zoom or Teams video calls. But Microsoft's secure-login system using fingerprint, biometric, and facial recognition technology also logs you in to Windows 10 or Windows 11 in a split second. It makes sense people would want to pair a desktop PC or laptop with a Windows Hello-compatible camera in order to get its convenient security benefits.
Webcams from Dell and Logitech top our list, but the good news is that there are Windows Hello webcams available for well under $100. In fact, there are a surprising number of Windows Hello webcams to choose from, most with 1080p resolution or even better.
What does a Windows Hello webcam do? Webcams that support Windows Hello include more than just an optical sensor. They also have an infrared "depth camera" that maps out the contours of your face. (You need to train a Windows Hello camera to recognize you by looking into its sensor a time or two.) This allows your webcam to authenticate you by recognizing your face and automatically logging in to your PC.
Below, we've listed several Windows Hello webcams that we recommend. See our 1080p webcam buyer's guide for recommendations of cameras without Windows Hello support.
Dell UltraSharp Webcam (WB7022)
Mentioned in This Article
Dell UltraSharp Webcam (WB7022)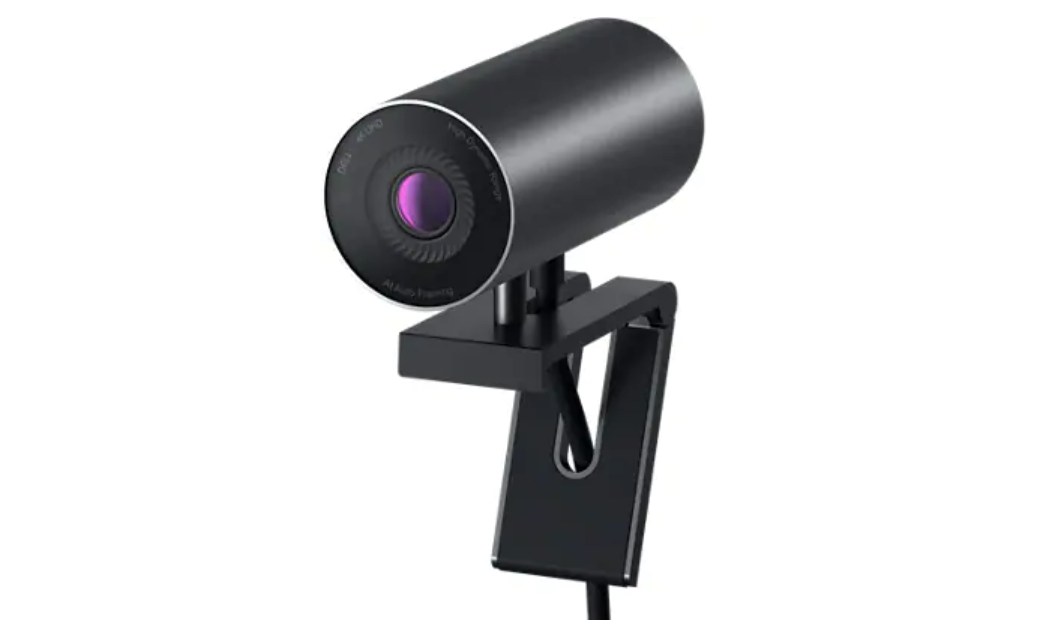 Dell's UltraSharp WB7022 webcam is unusual in that it's one of a small but growing number of 4K webcams designed either for streaming video or for those who simply desire to look one's best in a videoconferencing call.
It offers a ton of features: HDR, auto-focusing, digital zoom (up to 5X), framing, brightness, saturation, and more. Unusually, the WB7022 is neither fixed-focus, nor does it offer a fixed field of view (FOV). Dell's AI framing crops the image to keep your face centered, and you have the option of configuring the field of view from 90 degrees, 78 degrees, and down to a narrow 65 degrees. Dell applies HDR, temporal, and spatial noise reduction to help you look your best.
There's no mic (Dell uses your laptop instead) and a magnetic privacy shutter that clips on. See our story on Dell's WB7022.
Logitech Brio 4K Ultra HD Webcam
Mentioned in this article
Logitech Brio 4K Ultra HD Webcam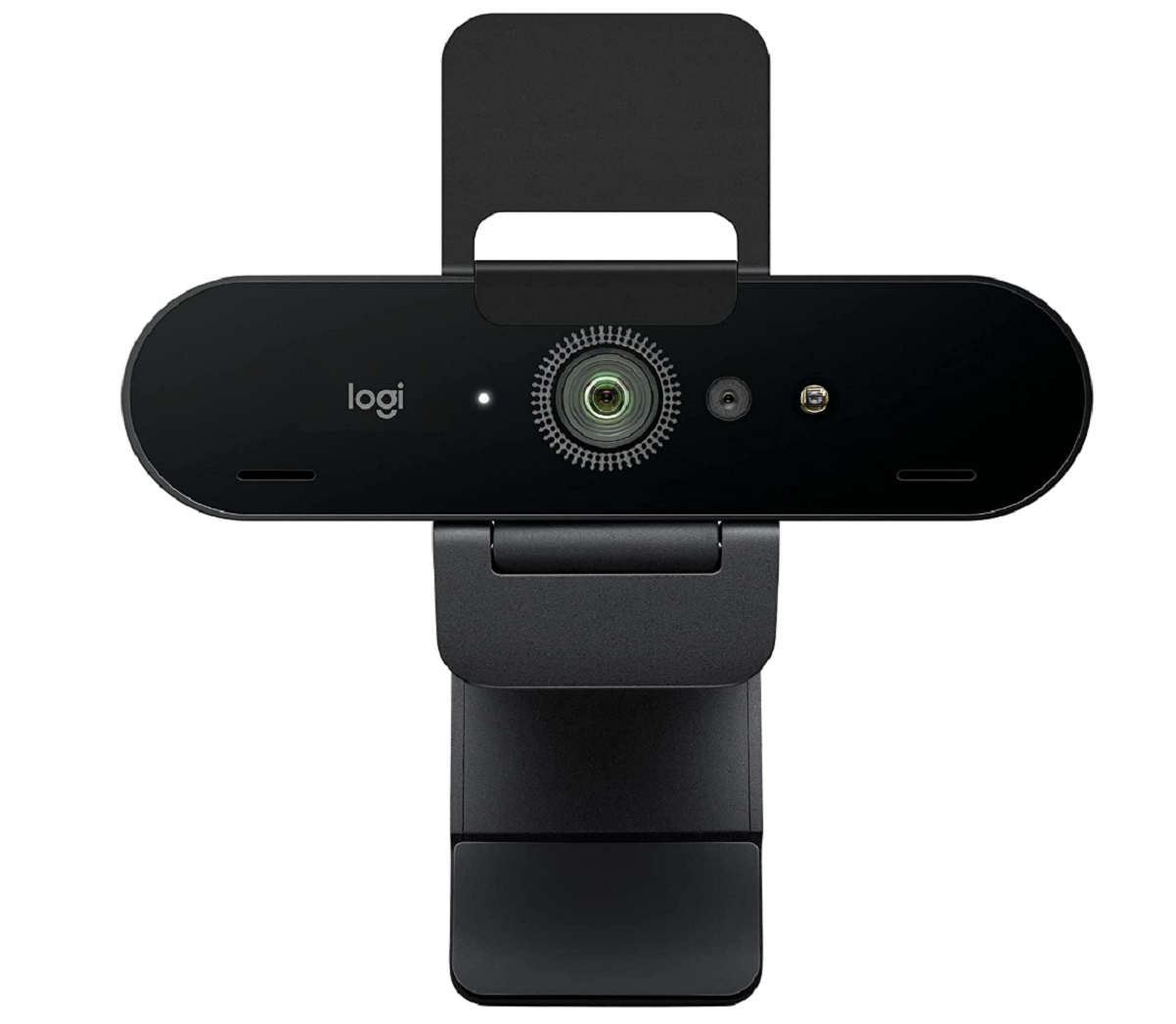 Logitech's Brio is often the default choice for a solid Windows Hello webcam. It still ranks highly among premium webcams, primarily because it's one of the few autofocusing webcams that captures in 4K resolution. Windows Hello comes along for the ride. The Brio includes a ton of features to make you look great, and its Windows Hello support will log you in in a snap. The MSRP is $199.99, but you can often find it for much less (hurray, competition!) That is, when this popular camera isn't sold out.
For many, Logitech's Brio 4K Ultra HD will be overkill. But a legion of devoted fans also considers it to be the gold standard for PC webcams, with or without Windows Hello.
ELECOM Facial Recognition Webcam
Elecom Facial Recognition Webcam (UCAM-CF20FBBK)
Elecom is a Japanese brand, and this Amazon-stocked webcam is relatively bare-bones — but it's clearly the lowest-priced Windows Hello webcam on the list. Surprisingly, it offers 1080p functionality, but don't be surprised if the image quality is a bit less than expected. Still, for under $50 this is a great deal for those who want to secure their PC with Windows Hello.
The Elecom webcam is a 1080p, fixed-focus, 80-degree wide angle webcam, recording at 30 fps. The single mic includes echo and noise reduction. The cable length of the included cable is just four inches or so, so you may need to swap it out with a longer option. The included webcam cover also covers the IR sensor, too, so you'll need to uncover it every time you use it.
Kaysuda CA20 Face Recognition USB IR Camera
Mentioned in this article
Kaysuda CA20 Face Recognition USB IR Camera for Windows Hello
Kaysuda's CA20 is a 1080p upgrade from its 720p webcam that offered similar features. As users note, however, the image quality isn't as high as some had hoped for, especially with Windows Hello-less 1080p webcams already out there. The camera does seem to work well recognizing users though, and includes a pair of omnidirectional mics for improving Zoom and Teams calls.
According to Kaysuda, the CA20 comes with a privacy switch. While the camera doesn't include its own tripod, it does come with a tripod thread so that you can add your own. The handy laptop clip should serve, otherwise.
MouseComputer Facial Recognition Webcam
Mentioned in this article
MouseComputer Facial Recognition Webcam

Not the greatest brand name, certainly. This 720p MouseComputer webcam ranks highly on Amazon, though users have complained that you'll need to make sure Windows is up to date and that your webcam is directly plugged into your laptop. (It's possible that a feature of the Windows 10 21H1 Update was specifically designed to address this.) The webcam clips directly onto your laptop or monitor. There's no privacy shutter, unfortunately.
Wo-we Facial Recognition Webcam
Wo-We Windows Hello Face Recognition Webcam (HU-IRC02)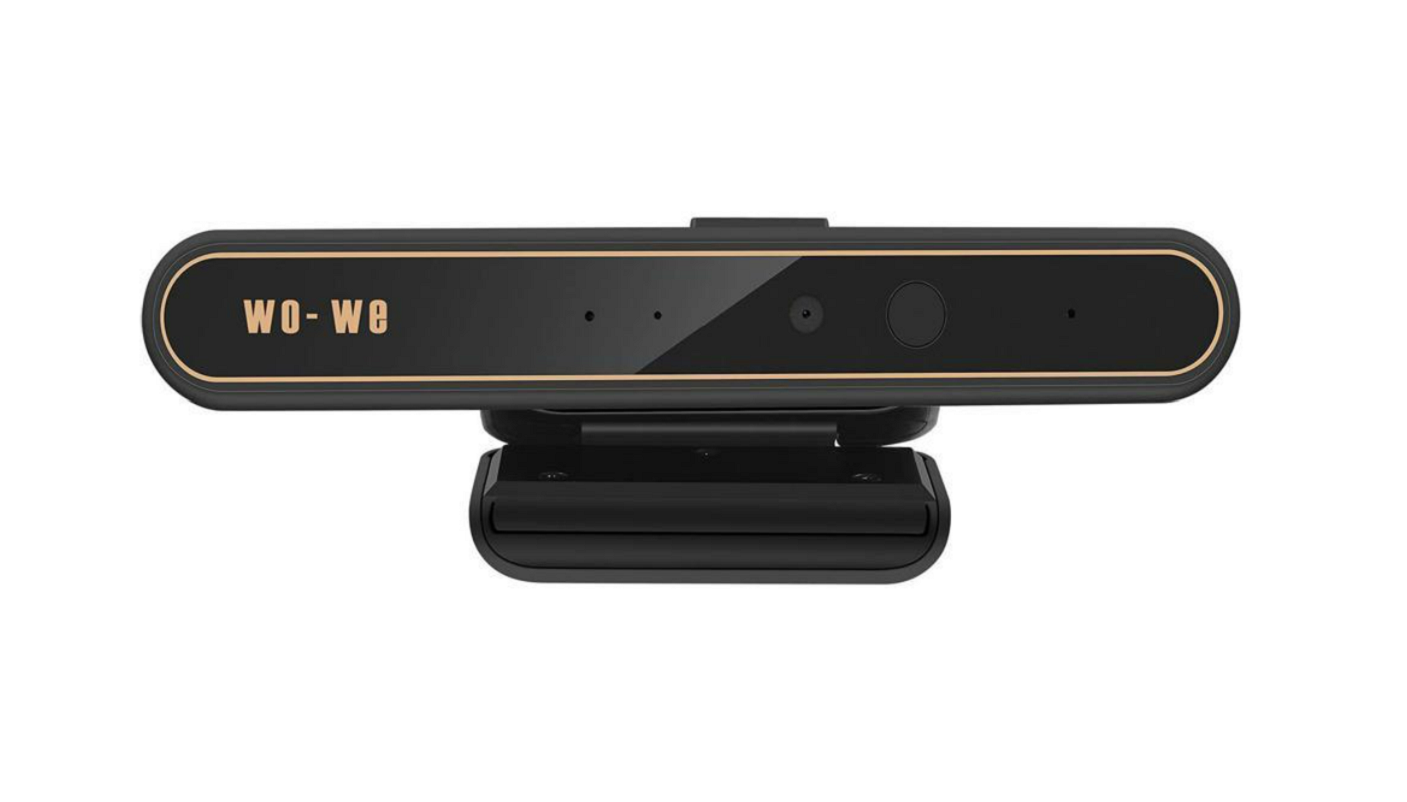 Wo-we's webcam is another that you might be interested in if you want to save some cash — like Elecom's offering, this is a 1080p webcam that offers Windows Hello functionality, too. While we haven't reviewed this webcam ourselves, reviews indicate that the image quality is soft, more akin to a 720p webcam than a true 1080. There are a pair of mics for improved audio. However, the privacy shutter covers the depth camera, too.
The Windows Hello functionality works better than expected, users say, but the image quality will suffer a bit. Still, the webcam gets the job done, but not at the quality of some of the other Windows Hello webcams on this list.
This story was updated on July 25, 2022 to provide more shopping links and additional details.
Lenovo, Logitech, Webcams